Three highlights, the "Must-to-see", to get the essential of the city when you have just few hours available

8 hours - walking tour / by taxi

The Spanish Steps is a real set of scenery world wide known; the Trevi Fountain requires a stop to toss a coin and dream for all those who fall in love with Rome; the Pantheon and its massive dome make you wonder and think about the competence of the Roman architects; Piazza Navona and its fountains are a stunning Baroque setting.

The
Vatican Museum
is one of the most outstanding art collections gathered by different popes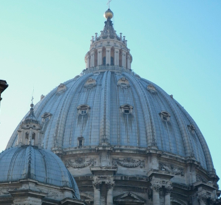 throughout the centuries and displayed inside their lavish palace to amuse themselves and wealthy, selected guests.
When you pop in the Sistine Chapel you feel overwhelmed. Figures are all around and it's hard not to be captured, so go where your heart takes you.

St. Peter's Basilica, heart of the Roman Catholic Church. It took 120 years to accomplish this ambitious project.

A view over the
Roman Forum
from the top of the
Capitoline Hill
: the appeal of the "ancient ruins": to understand the greatness of the past.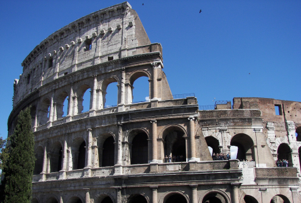 The Colosseum built to stage deadly gladiatorial combats and wild animal fights to satisfy the increasing demand of the Roman people for large-scale free entertainment.